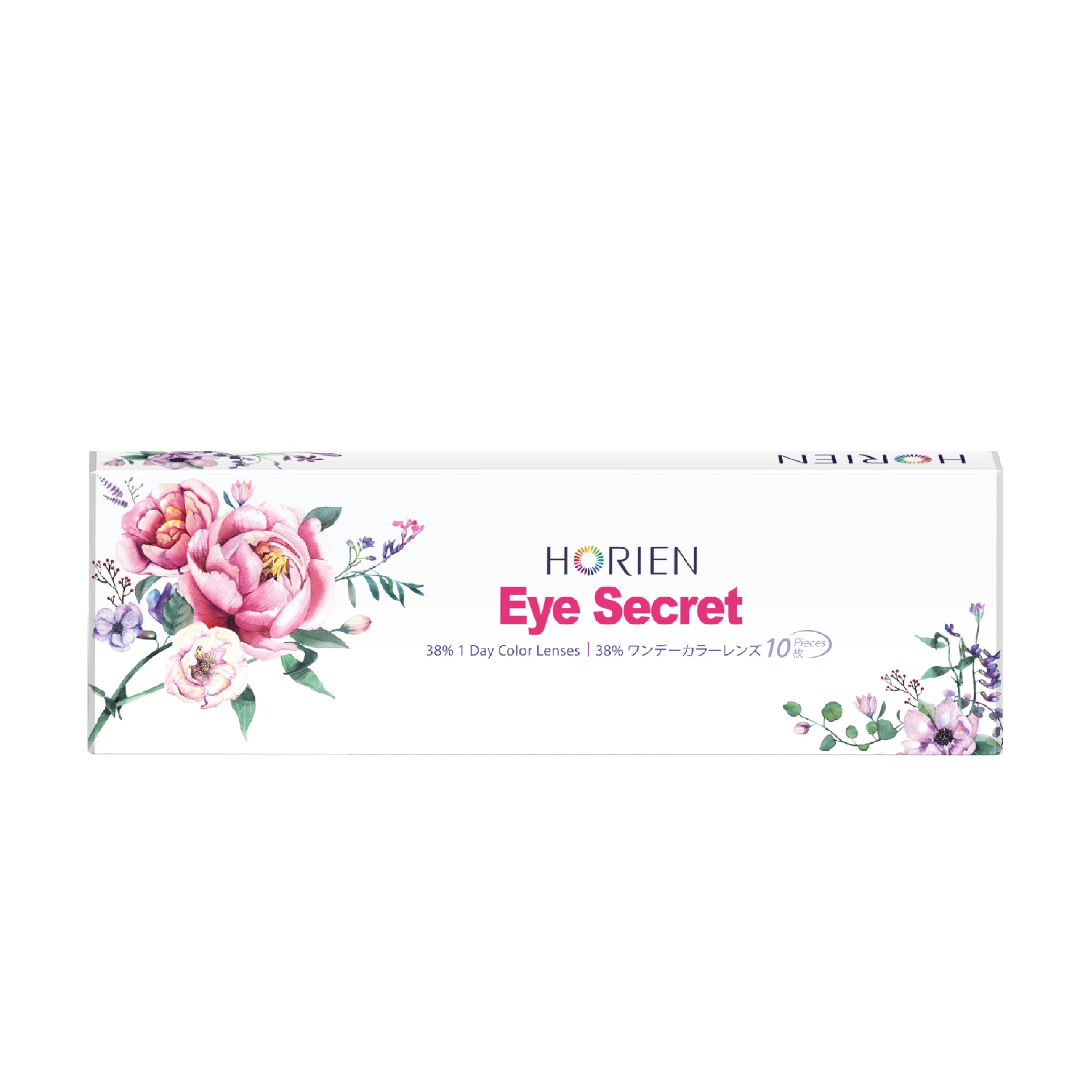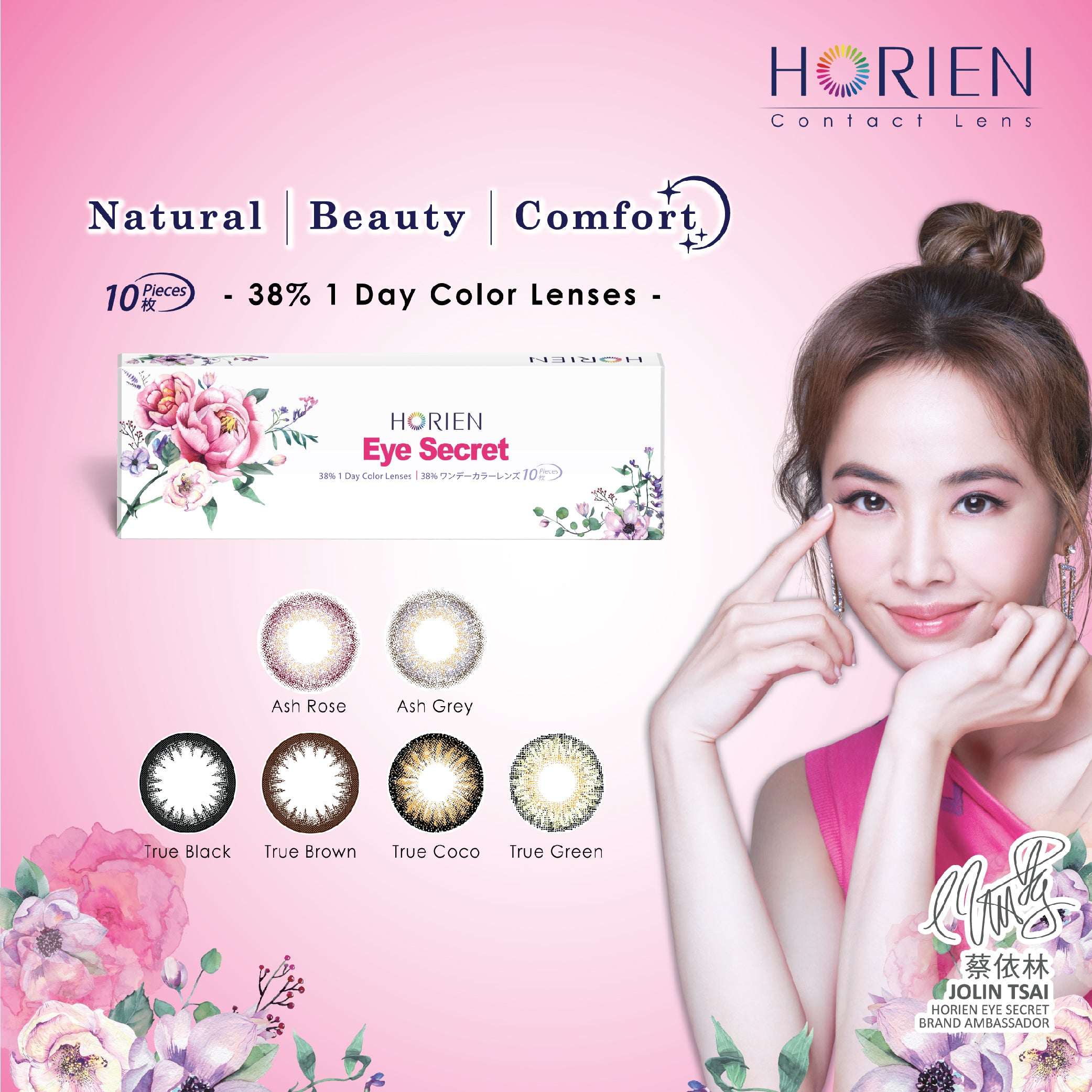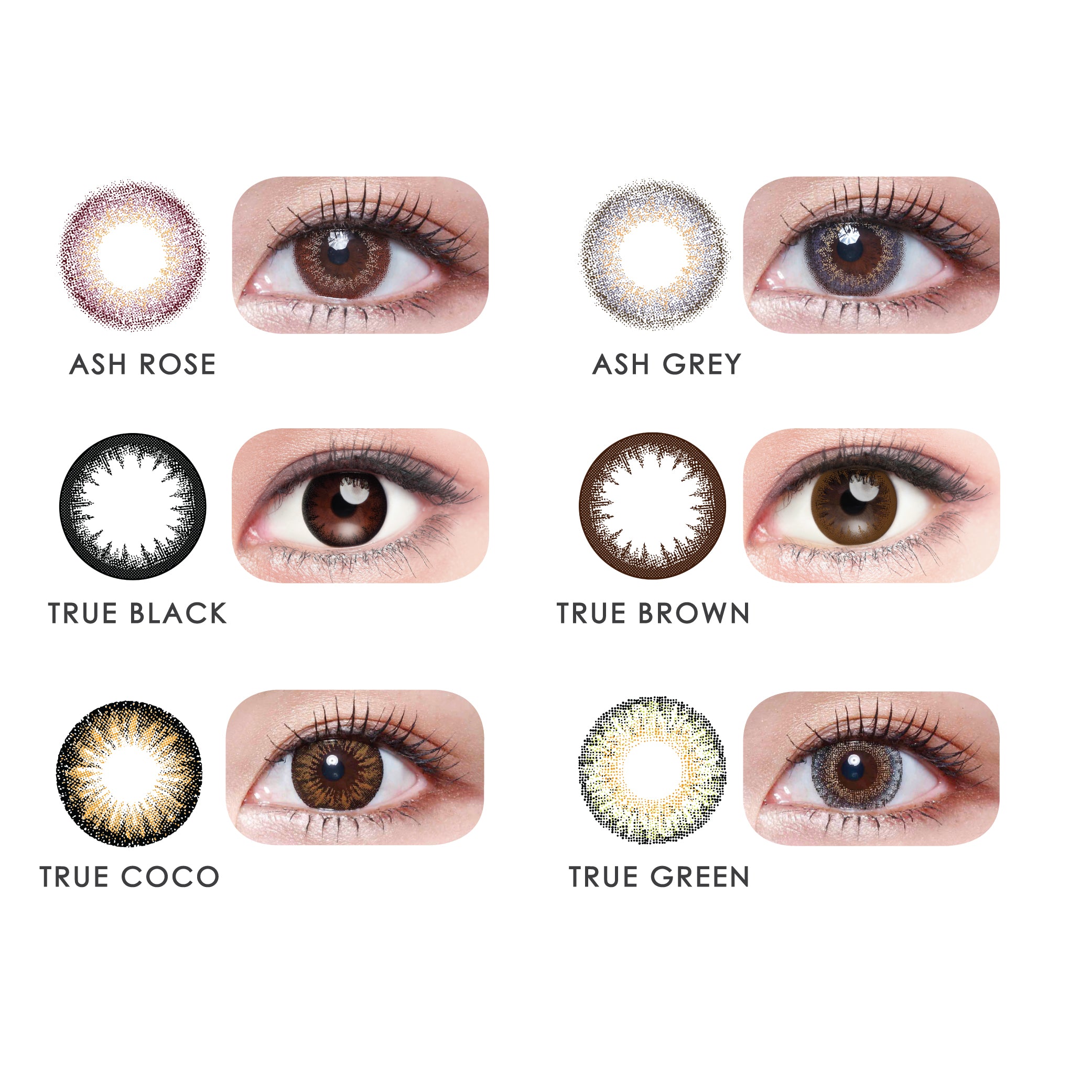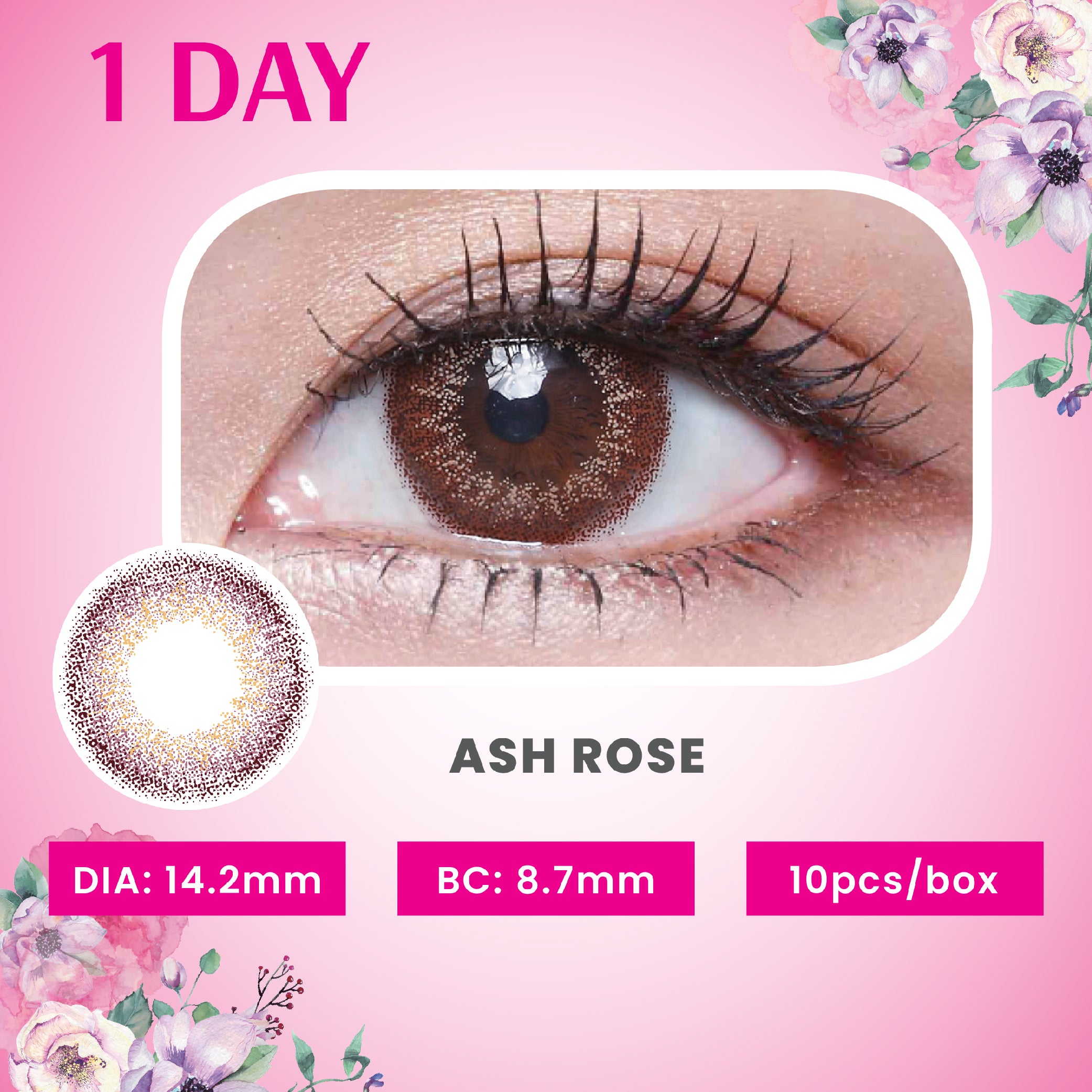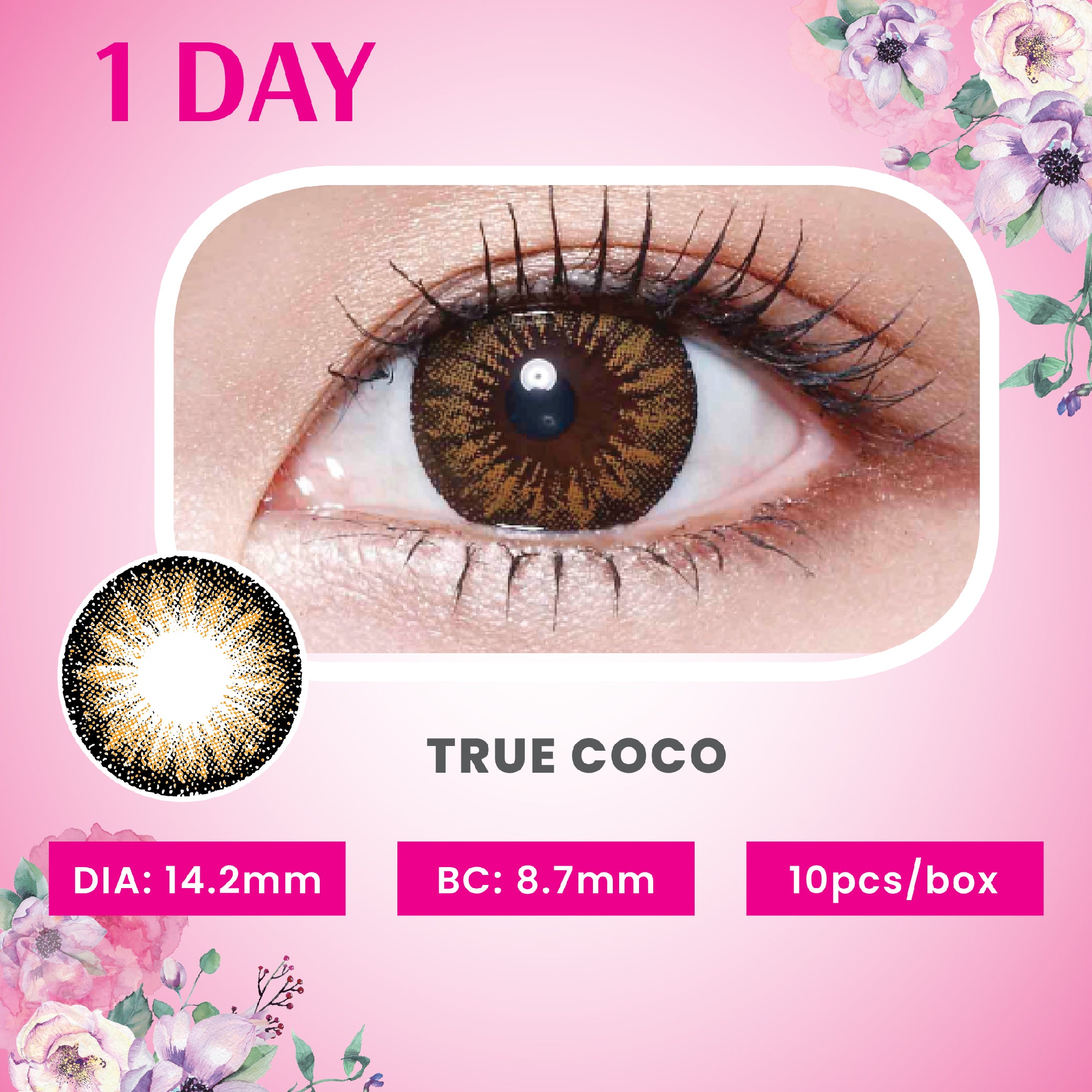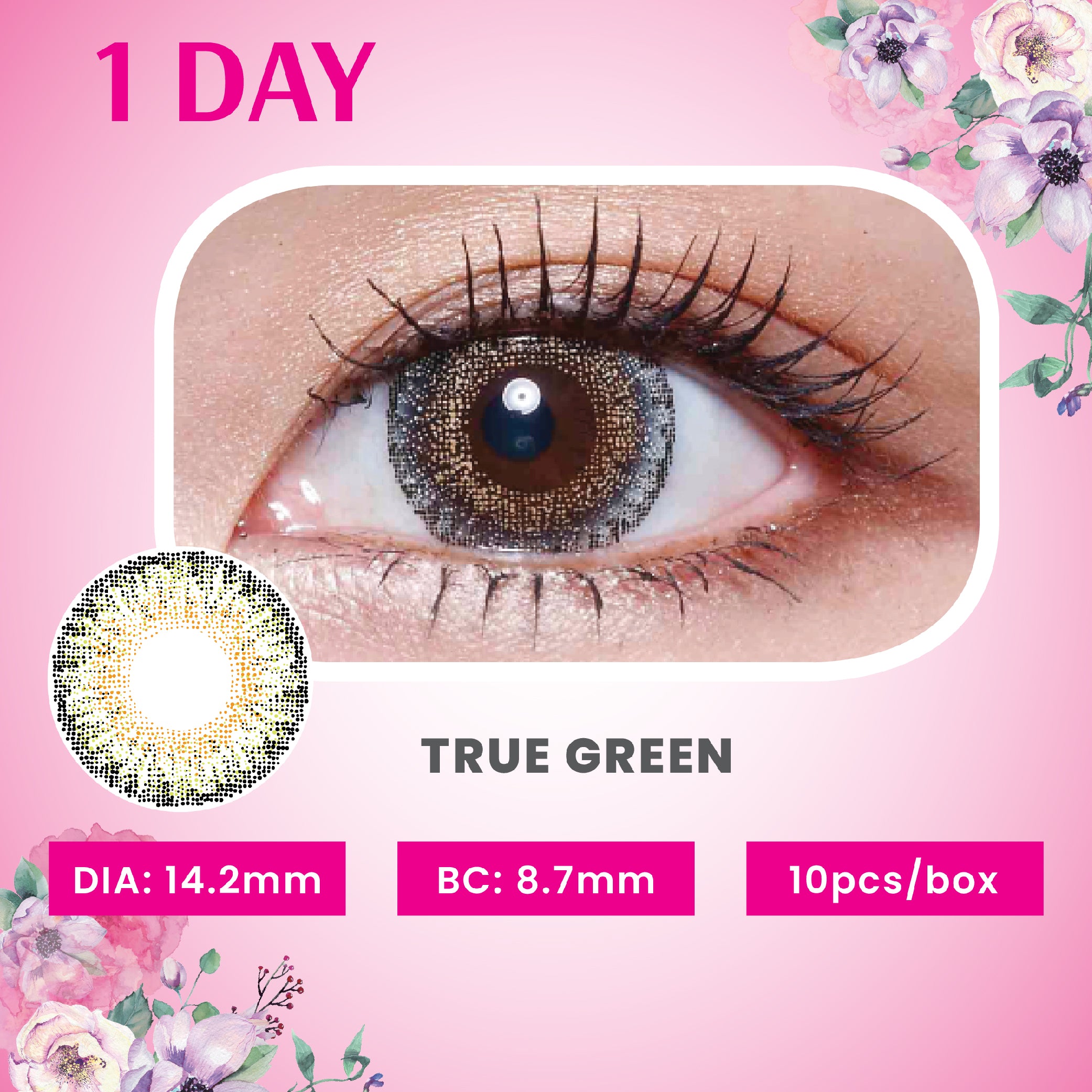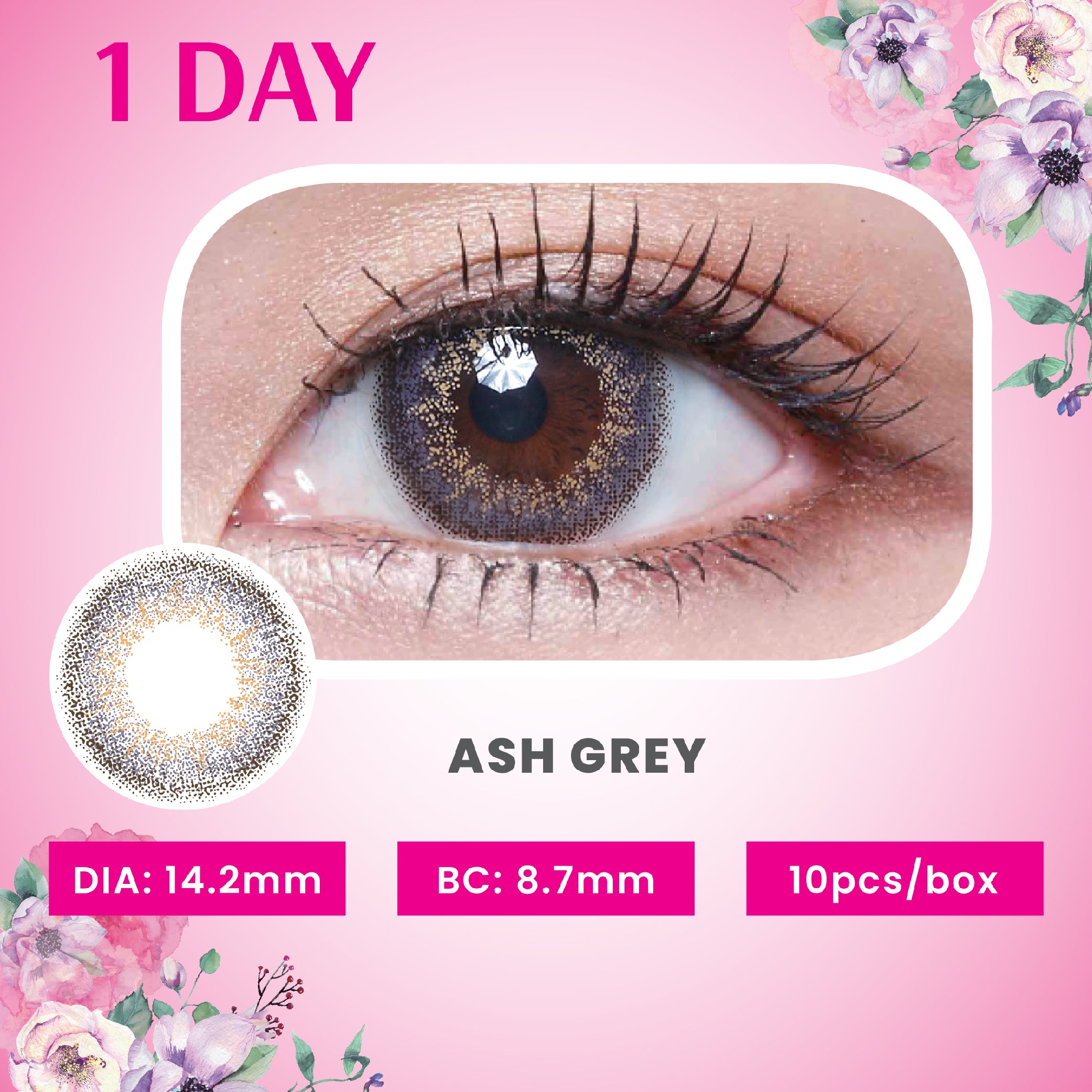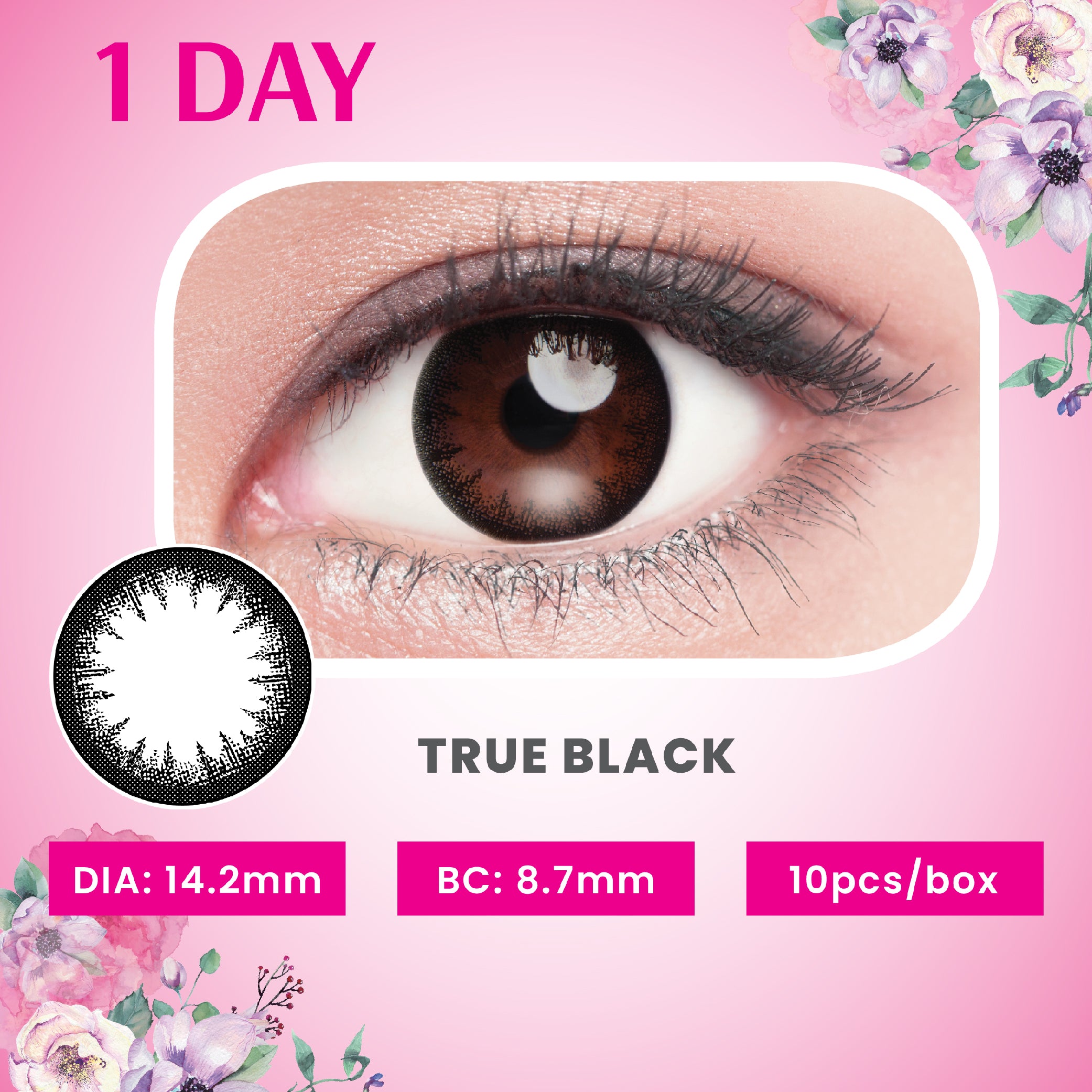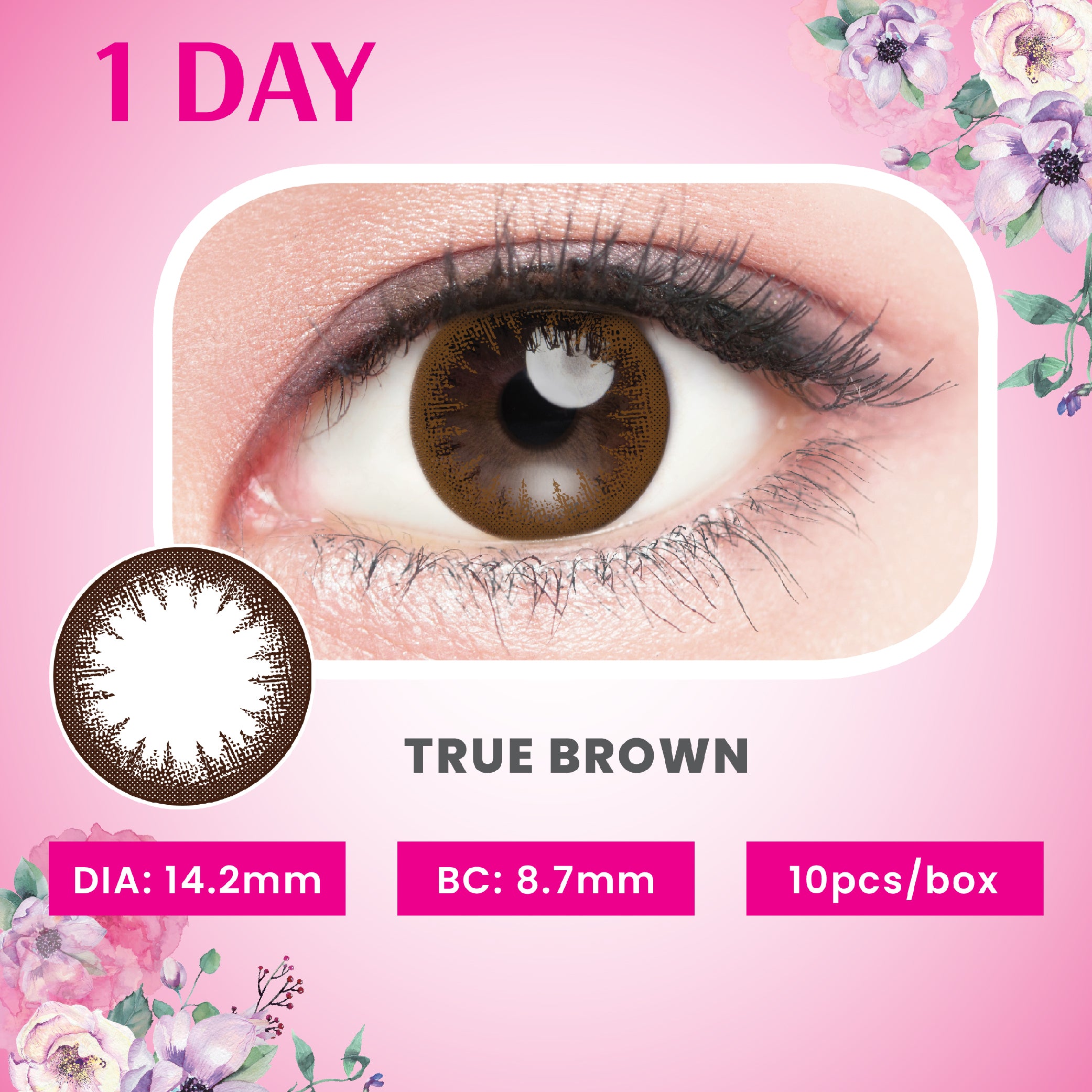 Horien Eye Secret 1 Day Color Lens (10 PCS)
In stock
Pickup available at CALISTO VISION CARE Melawati Mall
Usually ready in 24 hours
Horien Eye Secret 1 Day Color Lens (10 PCS)
Ash Rose
CALISTO VISION CARE Melawati Mall
Pickup available, usually ready in 24 hours
Jalan Bandar 12
UP2-01, GF-22, 355, Jalan Bandar Melawati, Pusat Bandar Melawati
53100 Ampang SGR
Malaysia
+60367300794
MYANGKASA OPTIKAL Dagangan Jengka
Pickup available, usually ready in 24 hours
Bandar Jengka
UG Floor & Ground Floor, No. 2, Jalan BDJS 2, Bandar Tun Razak
26400 Bandar Tun Razak PHG
Malaysia
+60122176249
MYANGKASA OPTIKAL Mydin Jengka
Pickup available, usually ready in 24 hours
Bandar Tun Razak
1st Floor, FPL17, 18, 19, 20, Bandar Tun Razak
26400 Bandar Tun Razak PHG
Malaysia
+60127378643
OMNI EYEWEAR Mydin Jengka
Pickup available, usually ready in 24 hours
Bandar Tun Razak
Ground Floor, GSRU11, Bandar Tun Razak
26400 Bandar Tun Razak PHG
Malaysia
+6094661762
CALISTO The Netizen
Pickup available, usually ready in 24 hours
Lebuh Utama Tun Hussein Onn
Unit 19 & 20, Level 2 & 3, Lebuh Utama, Bandar Tun Hussein Onn
43200 Cheras SGR
Malaysia
CALISTO VISION CARE Mitsui Outlet Park
Pickup available, usually ready in 24 hours
Persiaran Komersial
Mitsui Outlet Park, G15 & K10, Persiaran Komersial
64000 Klia SGR
Malaysia
+60127092011
MYANGKASA OPTIKAL Mydin Tunjong
Pickup available, usually ready in 24 hours
Jalan Kuala Krai
G-16 & G-17, Lot 666, Seksyen 65, Mukim Kota, Daerah Kota, Jajahan Kota Bharu
15100 Kota Bharu KTN
Malaysia
+6097449759
OMNI EYEWEAR Aeon Mall Kota Bharu
Pickup available, usually ready in 24 hours
Kota Bharu
Lot F06, Lembah Sireh
15000 Kota Bharu KTN
Malaysia
+6097440018
CALISTO VISION CARE Pavilion Bukit Jalil
Pickup available, usually ready in 24 hours
2, Persiaran Jalil 8, Bukit Jalil, 57000 Kuala Lumpur, Wilayah Persekutuan Kuala Lumpur
Level 3, LOT 3.49.00 & 3.50.00, Pusat Bandar 2, Persiaran Jalil Utama, Bukit Jalil
57000 Kuala Lumpur KUL
Malaysia
+60380822729
MYANGKASA OPTIKAL Aeon Big Wangsa Maju
Pickup available, usually ready in 24 hours
Wangsa Maju
Lot F1-03A, 1st Floor, Jalan 8/27A, Wangsa Maju
53300 Kuala Lumpur KUL
Malaysia
+60341315228
OMNI EYEWEAR Aeon Metro Prima Kepong
Pickup available, usually ready in 24 hours
Kepong
Lot G12 & G13, No. 1, Jalan Metro Prima Kepong
52100 Kuala Lumpur KUL
Malaysia
+60367310607
MYANGKASA OPTIKAL Paya Bunga Square
Pickup available, usually ready in 24 hours
Kompleks Paya Bunga Square
G-K01, Jalan Masjid Zainal Abidin
20100 Kuala Terengganu TRG
Malaysia
+6096318288
MYSPEC Eco-Shop Chendering
Pickup available, usually ready in 24 hours
Eco-Shop Chendering, Portion F, LOT 2829, Kawasan Perindustrian Chendering, Mukim Chendering
21080 Kuala Terengganu TRG
Malaysia
+60172026566
OMNI EYEWEAR Mydin Gong Badak
Pickup available, usually ready in 24 hours
Mydin Mall Gong Badak
Lot PT 35511, Lot G-18, Kampung Banggol, Jalan Gong Pak Damat
21300 Kuala Terengganu TRG
Malaysia
+6096621688
OMNI EYEWEAR Mydin Kuala Terengganu
Pickup available, usually ready in 24 hours
Kuala Terengganu District
Lot PT 1547 & PT 1548, Unit G07A, 07B, 07C, 07D, Jalan Sultan Mohamad
21000 Kuala Terengganu TRG
Malaysia
+6096226988
OMNI EYEWEAR PXR Complex Bukit Tunggal
Pickup available, usually ready in 24 hours
G07, G08, G16 & G17, Jalan Semarak, Mukim Kuala Nerus
PXR Complex Bukit Tunggal
21300 Kuala Terengganu TRG
Malaysia
+6096651388
CALISTO Lawas
Pickup available, usually ready in 24 hours
Lot 606 Jalan Trusan
Lot 606, Jalan Trusan
98850 Lawas SWK
Malaysia
+6085262215
CALISTO VISION CARE Aeon Mall Nilai
Pickup available, usually ready in 24 hours
2 Persiaran Pusat Bandar
Pusat Beli -Belah Aeon Mall Nilai, Lot F13, No. 2, Persiaran Pusat Bandar, Putra Point, Putra Nilai
71800 Nilai NSN
Malaysia
+6067991978
OMNI EYEWEAR Aeon Big Bukit Rimau
Pickup available, usually ready in 24 hours
Bukit Rimau
Lot F1.28, Bukit Rimau
40460 Shah Alam SGR
Malaysia
+60351310560
CALISTO Da Men Mall
Pickup available, usually ready in 24 hours
1, Persiaran Kewajipan
LG20, No. 1, Persiaran Kewajipan, USJ 1
47600 Subang Jaya SGR
Malaysia
+60374965644
MYANGKASA OPTIKAL Mydin USJ
Pickup available, usually ready in 24 hours
675;676 Persiaran Subang Permai
FSRU08, Lot 675 & 676, Persiaran Subang Permai, USJ 1
47500 Subang Jaya SGR
Malaysia
+60126537836
OMNI EYEWEAR KIP Mall Desa Coalfields
Pickup available, usually ready in 24 hours
Jalan DC 4/5
UG30 & UG32, Jalan DC 4/5, Desa Coalfields
47000 Sungai Buloh SGR
Malaysia
+60360393232
Horien Eye Secret 1-Day Color lenses available in 6 colors blend seamlessly with your unique iris pattern for enhanced natural eye beauty, catch the eyes of all who gaze upon them and give you an unexpected long- lasting comfort experience.
"Natural, Beauty, Comfort" Horien Eye Secret Color lenses believes that the pursuit of excellence in professional attitude in order to create high quality of contact lenses bring a comfort, trendy and fashion contact lens to everyone.
Features:
Preserve water for the eyes and keep the lens moisture for comfort wearing all day long.
Hyaluronic Acid & Trehalose



Preserve moisture and enhance comfortability.
Bio-Molecule 3D Wrap Colouring Technology



Ensure the colour additives are sealed, and safe to wear for a long hour.
Protect your eyes from harmful UV rays.
Blink Circulation Cutting (BCC) Edge Design



Designed to help improving eye tear circulation, provide comfort wearing of the lens.
Provide more comfortable and high definition vision.
Box Contains : 10 lens / box
Material : Polymacon
Replacement : Daily Disposable
Water Content : 38%
Base Curve : 8.7mm
Diameter : 14.2mm
Type : Ash Rose, Ash Grey, True Black, True Brown, True Coco, True Green
Wetting Agent : Hyaluronic Acid (HA) and Trehalose
Register under Act737 Reg. No. GB75060414617